Chris M. Ingram LL.M., ESQ Talks About the US Immigration Run Around *
Hi
My name is Chris M. Ingram ESQ and I have been living in the US since December 1999. I've experienced US Immigration as an alien coming to the US and now I'm an immigration attorney passionate about helping others find their path to the American Dream.
Today I'd like to talk about getting the US Immigration run around.
There can be nothing more frustrating than calling up a branch of US Immigration and then be given the US Immigration run around. First you have to press 5, then 9, 2, 1, then 6, then 5 again to get through to a real person only to hear that person begin reading from a script. It's almost impossible to get a direct answer and if you call back to confirm you'll probably get another answer. Hmmm.
When your US immigration visa is on the line it's no wonder stress levels begin to mount fast.  One of the main reasons for this difficulty is the fact that no one wants to be deemed as giving legal advice. In truth only a licensed attorney can give any kind of legal advice and when does providing legal information cross that line into giving legal advice. Anyone giving legal advice without being fully licensed can be sued and go to jail if found guilty, it's a very serious offense other wise many people would pretend to be attorneys or legal advisors. As result of these strict rules when trying to get the information you need from a branch of US Immigration you get this dance going on or end up listening to a script.
There are many businesses calling themselves US immigration bureaus, US immigration centers, US Visa centers and so forth. It's worth while asking if the person you're talking to is a licensed attorney at law before you take anything that is being said to you seriously.
I take the advice I give to my prospective and actual clients very seriously indeed and my goal is to take the stress away from my clients. I want them to relax as the burden of US Immigration falls on my shoulders rather than remain on theirs. My staff and I will get all the answers for our clients and then we have a library of immigration resources that is updated every 90-days so it remains current. Plus I'm a member of the American Immigraiton Lawyers Association and as a member I receive daily updates as to what is going on with immigration. In a nutshell, the resources at my disposal are immense and these can be put to work for you at any time.
I would be delighted to take the stress of US Immigration off your shoulders.
To find out more please visit my website and get in touch. I'd love to hear from you.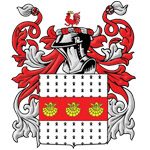 US Immigration Law Offices of Chris M. Ingram
Chris M. Ingram LL.M., ESQ – Immigration Attorney
Admitted in New York.
Practice Specializing in US Immigration Law
520 Broadway, Suite 350,
Santa Monica,
California 90401
Tel: 310 496 4292
Everyday the Law Offices of Chris M. Ingram provides a comprehensive range of US Immigration expertise. We also provide a free consultation for our prospective clients.
General Location: Santa Monica,  Santa Clarita, Los Angeles, California, USA.
Serving all 50 States
Copyright 2010
Please note that nothing contained in this website or link therefrom shall be regarded as providing legal advice. Please contact us directly for legal advice specific to your situation. Thank You.