The Brain Drain
The Brain Drain War Is On – Advanced countries like America can only keep their competitive edge if their work force is highly educated. For example, last year China graduated 18 times as many engineers than America. India, Taiwan and the Philippines, to name but a few, also have a burgeoning educated elite class. If left unchecked, America could lose it's competitive edge. Now countries are fighting very hard to attract new talent from overseas to build their educated work pool while at the same time retain the talent they already have.
Are You Ready For This? – In response to the threat of losing the edge in attracting talent America has recently made special immigration provisions for people wishing to study in the US. For those interested in taking an MA or equivalent, 20,000 visas have been set aside just for them to get jobs after they have finished their studies.
The Perfect Start – Not many people think about becoming a student when planning their relocation to the US, as for most it's all about finding an employer to sponsor them for a visa. The reality is that many employers are reluctant to hire aliens they don't know or from long distance. Also, there is the issue of not having any US qualifications. Starting out as a student first can change all of that. Becoming a student is not only an ideal opportunity to pick up valuable US qualifications, but it also enables you to actually stay in the US long enough to legally settle in the community you eventually want to work in. Even having a US address and local phone number can make all the difference. You simply can't achieve all this on a two-week vacation, as just getting over the jet lag can take that long!
Student Fees – Most counties have a mixture of community and private colleges to choose from. The local state funded community colleges are by far the most economical. State colleges are quite inexpensive and we can help you find the right course.
Job Fairs – Many colleges run job fairs on campus at regular intervals and publicize other job fairs occurring at other locations, so you would have to go out of your way not to find work because the overall unemployment rate in the US is about 5% and much lower for graduates, (however since this article was first published the national unemployment rate has risen to an approximate 9.7% as at July 2009. To find out the latest unemployment rate at any given time, go to Bureau of Labor Statistics). After your course you will be allowed to stay on and seek employment to practice the skill that college taught you. It is at this point that most post-students find permanent employment and a long term immigration future. For many the student route is the perfect start.
Book Your Consultation Today – Booking your consultation as soon as possible will enable us to work with you in finding the right course at the right place at the right time. As mentioned above, some courses are more expensive than others, but at the end of the day it's so worth it. A year invested in a US college could practically guarantee you a life time of success in the USA.
Articles
The Brain Drain
Why Become an American Student
Are You Young, Free and Adventureous?
Student Visa Home Page
Articles
F1 Visas – Academic Students
M1 Visas – Vocational Course Students
Success Stories
Visa Approvals
By Chris M. Ingram, LL.M., ESQ.
Attorney at Law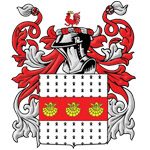 US Immigration Law Offices of Chris M. Ingram
Chris M. Ingram LL.M., ESQ – Immigration Attorney
Admitted in New York.
Practice Specializing in US Immigration Law
401 Wilshire, 12th Floor
Santa Monica,
California 90401
Tel: 310 496 4292
Everyday the Law Offices of Chris M. Ingram provides a comprehensive range of US Immigration expertise. We also provide a free consultation for our prospective clients.
General Location:  Santa Monica , Santa Clarita, Los Angeles, California, USA.
Serving all 50 States
Copyright 2010
Please note that nothing contained in this website or link therefrom shall be regarded as providing legal advice. Please contact us directly for legal advice specific to your situation. Thank You.