Case Book Questions and Answers: Last Day of Service By Mail – Title 8, Code of Federal Regulations, Part 103.5(a)(b) States *
Effect of Service By Mail:
Whenever a person has the right or is required to do some act within a prescribed period after the service of a notice upon him and the notice is served by mail, three (3) days shall be added to the prescribed period. Service by mail is complete upon mailing.
Counsel's Commentary:
There are many instances where as attorneys we are required to respond to a Request for Further Evidence (RFE) or take out option to file a Motion or Appeal.  USCIS, Department of State or other Branch of the Department of Homeland Security typically send their notifications by mail and more recently by email with PDF attachments.
It should also be noted noted that in many instances we may receive this notification more than a week of the post mark. What the above 8 CFR regulation provides is that when a notice is received we are given 30+ 3 days from the date of the letter to respond. As long as our response is stamped on the 33rd day or sooner, delivery will be deemed timely, even if the package is received after the required day. The post mark of the sender is the controlling day.
Attorney Chris M. Ingram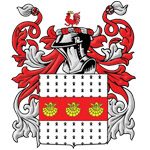 Chris M. Ingram LL.M., ESQ – Immigration Attorney.
Admitted in New York.
Practice Specializing in US Immigration Law.
520 Broadway, Suite 350, Santa Monica,
California 90401
Tel: 310 496 4292
Everyday the Law Offices of Chris M. Ingram provides a comprehensive range of US Immigration expertise. We also provide a free consultation for our prospective clients.
–
General Location: Santa Clarita, Los Angeles, California, USA.
Serving all 50 States
Copyright 2010