TN Visas: Work Visas for Canadians and Mexicans.
In 1994 through the North American Free Trade Agreement (NAFTA), the U.S. created a special economic relationship; a treaty, with Canada and Mexico. As part of the treaty arrangements, the TN Visa was designed to give citizens of Canada and Mexico the right to work in the U.S. indefinitely providing certain conditions could be met.
1: The alien must have a U.S. employer willing to sponsor them for work.
2: The work must be professional. You must be a NAFTA Professional Worker.
What is a NAFTA Professional Worker?
"With some exceptions, each profession requires a baccalaureate degree as an entry-level requirement. If a baccalaureate is required, the experience cannot be substituted for that degree. In some professions, an alternative to a bachelor's degree is listed. For some professions, the experience is required in addition to the degree. For a complete list of professions with minimum education requirements and alternative credentials, see Appendix 1603.D.1 of NAFTA Chapter 16."
We can pretty much tell at once if your qualifications and the job you are coming to do could be regarded as being professional, according to the above regulatory description.
Visa Renewals
The TN Visa is issued for three years initially, and after that can be extended by applying to extend current status. If the alien wishes to change employer, then a new TN application will be required before transfer to the latest employment.
Spouse and Children
A major downside with the TN visa for the longer term is that spouse and children are not eligible for work authorization, and this can be very difficult for a family with children over 15. If the spouse secures employment, then if the spouse is Canadian also, the spouse can also independently apply for their TN visa.
Securing Green Card Status
When relocating to the U.S., you need to consider the dynamics of your family. For example, the family's short term immigration needs and their long term immigration needs. The TN visa will resolve your short term U.S. Immigration need, and then exploring green card opportunities should be considered as a priority also. For example, if you have teenage children, it's essential that you secure their green card status well before their 21st birthday.  There are a variety of ways to achieve green card status through the EB-1, EB-2, EB-3, and E-B5 green card pathways.
Application Process
Our office will prepare all of the paperwork involved in putting your TN visa application together. Not only will we require a formal job offer, information about the company willing to hire you, and your resume/c.v., transcripts, etc. We'll be working on the documentation require need to prove that you do indeed qualify as a NAFTA Professional Worker.
Conclusion
We look forward to hearing from you so we can evaluate your case asap. Remember, employers will want assurance that you can take up the position on offer asap.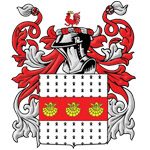 US Immigration Law Offices of Chris M. Ingram
Chris M. Ingram LL.M., ESQ – Immigration Attorney
Admitted in New York.
Practice Specializing in US Immigration Law
401 Wilshire Boulevard, 12th Floor,
[Cross Streets 4th and Wilshire]
Santa Monica,
California 90401
Tel: 310 496 4292
Everyday the Law Offices of Chris M. Ingram provides a comprehensive range of US Immigration expertise. We also provide a free consultation for our prospective clients.
Please note that nothing contained in this website or link therefrom shall be regarded as providing legal advice. Please contact us directly for legal advice specific to your situation. Thank you.
Specializing in the E2 Visa, EB1 Green Card, L-1A Visa and O1 Visa and K1 Visa Marriage-Based Immigration. Attorney Chris M. Ingram is dedicated to providing the very best in US Immigration legal representation. Enjoy our website.
Important Notice: Please note that all videos created by the Law Offices of Chris M. Ingram are intended as general information only and not specific legal advice pertaining to your case. If you would like specific legal advice on any immigration matter please do not hesitate to contact this law office accordingly. All pictorial images used in these videos and the website, in general, are licensed stocked images and not portraits, or otherwise, of anyone from the Law Offices of Chris M. Ingram, nor of its clients unless otherwise indicated by name. All images are used solely for illustrative purposes only. Copyright 2010-2019 All Rights Reserved.