EB1 – Scholarly Articles – Need Help Getting Published?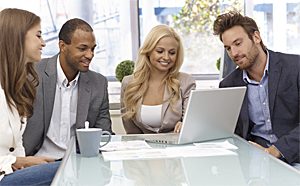 By Chris M. Ingram, LL.M., ESQ
Seeking an EB1 without Publications?
Better Plan. We can help with  creating evidence of your authorship of scholarly articles in professional publications
As an EB1 Green Card Specialist law firm we work with a lot of clients in getting their cases prepared. There are so many factors that go into making sure each case meets our exacting standards so that when we submit them for adjudication at USCIS they have the best possibility of success.
To qualify for an EB1 green card you must be able to satisfy three categories from the following list of 10 categories, unless you have won a major international award, in which case, this award alone would be sufficient to secure your EB1 green card. So, here is the list: –
One Time International Award [More Info] or three from the following: –
(i) National Award – Documentation of the alien's receipt of lesser nationally or internationally recognized prizes or awards for excellence in the field of endeavor; [More Info]
(ii) Invited Membership – Documentation of the alien's membership in associations in the field for which classification is sought, which require outstanding achievements of their members, as judged by recognized national or international experts in their disciplines or fields; [More Info]
(iii) Published Material About You – Published material about the alien in professional or major trade publications or other major media, relating the alien's work in the field for which classification is sought. Such evidence shall include the title, date, and author of the material, and any necessary translation; [More Info]
(iv) Judging – Evidence of the alien's participation, either individually or on a panel, as a judge of work of others in the same or an allied field of specialization for which classification is sought; [More Info]
(v) Innovation – Evidence of the alien's original scientific, scholarly, artistic, athletic, or business-related contributions of major significance in the field; [More Info]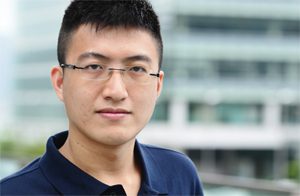 (vi) Scholarly Articles – Evidence of the alien's authorship of scholarly articles in the field, in professional or major trade publications or other major media; [More Info]
(vii) Exhibitions or Showcases – Evidence of the display of the alien's work in the field at artistic exhibitions or showcases; [More Info]
(viii) Leading/Critical Role – Evidence that the alien has performed in a leading or critical role for organizations or establishments that have a distinguished reputation; [More Info]
(ix) High Salary – Evidence that the alien has commanded a high salary or other significantly high remuneration for services, in relation to others in the field; or [More Info]
(x) Commercial Success – Evidence of commercial successes in the performing arts, as shown by box office receipts or record, cassette, compact disk, or video sales. [More Info]
Curating Your Scholarly Articles
Having a collection of published scholarly articles in your EB1 Green Card portfolio can seriously boost your chances of success. Obviously, if you're a Soccer player, or work performed in a non-technical field, then scholarly articles would not be for you.    However, for this who work in Business, Banking and STEM fields being seen by USCIS as a voice in this field can be a highly persuasive element to your case.
Finding a Publishing Partner – Trade Press Services

Many of our clients need help demonstrating "extraordinary ability" for their O1 or EB1 visa. Applicants are required to demonstrate extraordinary ability in the sciences, arts, education, business or athletics through sustained national or international acclaim. One way to satisfy the criteria is by providing evidence of authorship of scholarly articles published in professional or major trade publications or other major media.
For some of our clients, they absolutely need a publishing partner who can work closely with them to develop articles that can get published in the best media for their profession. For many years we have been referring some of our clients to Trade Press Services headed by Gerri Knilans (President)
Because of their highly specific nature, industry publications are considered especially credible by their targeted readerships, and published authors establish themselves as recognized experts and industry thought leaders. Trade Press Services (TPS) is the premiere Publishing Partner. Their website is http://www.tradepressservices.com.
Trade Press Services specialist in O1 and EB1 Scholarly Articles and are great to work with. Their fees start at $3,500 and their direct contact number is 805 496 8850. Just let them know we referred you. Here is what TPS will do for you.
1: Research Appropriate Publications
2: Assist you in identifying compelling and Relevant Story ideas
3: Identify editorial opportunities
4: Support you in writing original content customized for each publication
5: Make sure the articles are published.
Publishing on Your Own
If you already have some articles that have been published in any of the hard copy or online press, then fantastic, we'd love to review them. We may be able to suggest other publications you might want to go for also. We are developing a list of resources we can share with our new clients that will list all the publications our past clients were published in and whose cases were ultimately successful.
Immigration Lawyers RE: Scholarly Articles
We have over 15-years of experience in preparing O1 and EB1 cases, we know the having scholarly articles as part of a portfolio of evidence can really resonate with the adjudicators at USCIS because the officers know that in order to get published in the most reputable publications you must go through a peer reviewing process. No publication is going to allow any material to get published in their name unless it's been thoroughly vetted and speaks to the audience they have built their reputation with. So, as U.S. Immigration lawyers we want to provide you with as much encouragement and support in helping our clients include Scholarly Articles, if appropriate in their cases.
So, whether you hire Trade Press Services, and we hope you do, or you whether you already have articles published or can get articles published on your own, we'd love to help you along and work with you.
All the very best
US Immigration Lawyers
Law Offices of  Chris M. Ingram
Chris M. Ingram LL.M., ESQ – Immigration Attorney
Admitted in New York
Practice Limited to US Immigration Law
Serving all 50 United States of America
401 Wilshire Boulevard, 12th Floor,
[Cross Streets 4th and Wilshire]
Santa Monica,
California 90401
Tel: 310 496 4292
We're Here For You!
USA Immigration Lawyers
for Investors and Professionals.
E2 Investments Visas, O1 Visas, EB1 and
NIW Green Cards and More…..
Request a Free Consultation, Today!
About Chris M. Ingram., LL.M., ESQ.
USA Immigration Attorney Chris M. Ingram is originally from Northampton, England. Chris M. Ingram Graduated with a BA(Hons) Degree in Law from De Montfort University, Leicester, the UK in 1994, Chris M. Ingram then went on to the De Montfort School of Law in 1996 and graduated with a Post Graduate Diploma in Legal Practice (PGDLP).   In 1998 Chris M. Ingram graduated with a Masters of Laws and Letters (LL.M) from Huddersfield University, UK. and after relocating to the U.S. Chris was admitted to the New York State Bar in 2003. Chris has been a member of the American Immigration Lawyers Association since 2004.
Having gone through the US Immigration process personally with his wife and three children, attorney Chris M. Ingram founded his own law firm with the clear mission to make sure every client had the very best US Immigration experience possible. To begin with, Chris M. Ingram set about writing and creating the very best comprehensive US Immigration education platform so that every visitor had the opportunity to discover in their own time and at their own pace their US Visa, Work Permit and Green Card options for free. Today, the Law Offices of Chris M. Ingram's website has over one thousand pages of content and hundreds of educational videos and testimonials to inform and inspire every visitor. We are adding new content all the time.
Attorney Chris M. Ingram also believes that everyone should be able to have a free consultation so that potential clients can speak personally and confidentially with an immigration specialist and discuss their US Visa, Work Permit and Green Card needs and learn about how we can help them achieve the American Dream.
We're delighted you have found us and we look forward to helping you make this a reality this year. You've come to the right place.
It's all about you!
Important Notice:
Please note that all videos created by the Law Offices of Chris M. Ingram are intended as general information only and not specific legal advice pertaining to your case. If you would like specific legal advice from an attorney on any immigration matter please do not hesitate to contact this law office accordingly. All pictorial images used in these videos and the website, in general, are licensed stocked images and not portraits, or otherwise, of anyone from the Law Offices of Chris M. Ingram, nor of its clients unless otherwise indicated by name. All images are used solely for illustrative purposes only. Copyright 2010-2019 All Rights Reserved.