Articles
In this section my goal here is to put together articles over the next few months that really addresses what has been happening in the employment market.  the types of employment based immigration cases we're doing. The article I've just posted about H-1B visa option is just to get the ball rolling.
I'll also be looking at how US Immigration (USCIS) is looking at these types of cases and give you a candid insight worts and all about how USCIS is currently operating. The views expressed will be based on my personal opinion.  Others will no doubt take a different view, but the idea here is to hopefully provide some constructive commentary on what I see as affecting this are of Immigration. We're going to craft some structured articles as opposed to providing you with endless chat. What our readers need is a degree of real journalism, insight into Employment Based Immigration.
Articles  –
EB1 Green Cards for Top Professionals – April 2010 –
H-1B Count News Bulletin July 23rd 2009
H-1B Visas For 209/10 Remain Available

Graduate Employment
Articles
H-1B Graduate Visa
EB1 Green Card For Highly Successful Graduates
EB2  Green Card Guide for MA/MSC/PHD
EB3  Green Card Guide for BA and Skilled Workers
By Chris M. Ingram, LL.M., ESQ.
Attorney at Law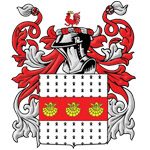 US Immigration Law Offices of Chris M. Ingram
Chris M. Ingram LL.M., ESQ – Immigration Attorney
Admitted in New York.
Practice Specializing in US Immigration Law
520 Broadway, Suite 350,
Santa Monica,
California 90401
Tel: 310 496 4292
Everyday the Law Offices of Chris M. Ingram provides a comprehensive range of US Immigration expertise. We also provide a free consultation for our prospective clients.
General Location:  Santa Monica, Santa Clarita, Los Angeles, California, USA.
Serving all 50 States
Copyright 2010
Please note that nothing contained in this website or link therefrom shall be regarded as providing legal advice. Please contact us directly for legal advice specific to your situation. Thank You.
Success Stories
Visa Approvals