Fiance(e) and Marriage Articles
One of the areas I love the most about my job is bringing people together. It's one thing bringing over a brother, sister or parent into the US, but it's a whole different matter when you get to help two lovers realize a dream of starting out life together.  I get to learn about how they met, the heartache of having to be away from each other, the wedding plans and their life together afterwards.  It's just a wonderful experience from start to finish.
I also have to play the role of counselor having to explain all of the issues leading up to the move and the various twists and turns of US Immigration.  I have to explain why US Immigration take the various attitudes they do and how, (because of my extensive experience in this area of immigration law), I'm going to frame the case to keep US Immigration very happy with my clients.
The articles below (and there are more to come) are designed to really give you some practical insights into what is involved in fiance(e) and marriage visas.  Please read them and when you're ready contact us for a free consultation so we can take away all of the stress from this process.

Fiance(e) and Marriage Home Page
Articles
K1 Fiance(e) Visas
K3 Marriage Visas
Embassy Processing
Success Stories
Visa Approvals
By Chris M. Ingram, LL.M., ESQ.
Attorney at Law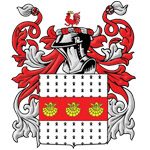 US Immigration Law Offices of Chris M. Ingram
Chris M. Ingram LL.M., ESQ – Immigration Attorney
Admitted in New York.
Practice Specializing in US Immigration Law
520 Broadway, Suite 350,
Santa Monica,
California 90401
Tel: 310 496 4292
Everyday the Law Offices of Chris M. Ingram provides a comprehensive range of US Immigration expertise. We also provide a free consultation for our prospective clients.
General Location:  Santa Monica, Santa Clarita, Los Angeles, California, USA.
Serving all 50 States
Copyright 2010
Please note that nothing contained in this website or link therefrom shall be regarded as providing legal advice. Please contact us directly for legal advice specific to your situation. Thank You.