Are You Young, Free and Adventurous?
Do you have a college degree? Do you want to spend a couple of years in the USA, seeing what it's like to live here whilst filling your brains with more knowledge? Have you considered taking the plunge and becoming an international student? Well we will help you do just that.
Here in the Santa Clarita Valley, California, we are fortunate enough to have "The College of the Canyons". This college runs an international student program offering an array of courses from sports to technology. Situated in the heart of Valencia, you are surrounded by theme parks, beaches, Hollywood sights, restaurants and movie houses; this is one of many perfect locations to experience L.A.
This college offers their students plenty of opportunity to make life-long friends. On campus they have an award-winning sports complex, club rooms, games rooms and lots, lots more. The students there get discounts for many of the local attractions like Six Flags Magic Mountain (which is in the Guinness Book of Records for having the most thrilling rollercoaster rides in the world), San Diego's Sea World, Knottsberry Farm and, of course, Disneyland. California stretches from Chula Vista (border of Mexico) to Crescent City (border of Oregon) and everything in between. Main cities include San Diego, Los Angeles, Ventura, Santa Maria, Monterey, Santa Cruz, San Francisco, Sacramento (the capital), Santa Rosa and Redwood City, home of the Redwood National Park, where some of the tallest and oldest trees in the world are situated. That said, we have placed students from all over the world into colleges all over the United States of America. However, don't be fooled into thinking the F1 Student Visa is easy to get – it's not; thanks to the events on the infamous date of September 11, 2001.
You would be advised to contact us in Nov/Dec to begin your course in January or April/May to begin your course in July. You will need to research and find your ideal college and it would be forward planning to have your English degree transcripts translated. No worries, we can help you with that too. In your first year of study, you will not be eligible to work, (the good news is a full time course is only 12 hours a week), so there will plenty of time to play! In your second year however, you may qualify to go on an Optical Practical Training (OPT) course which (subject to college approval) will enable you to gain a work permit, and who knows where this could lead?
Some of our students find love, others go on to get sponsorship through employment, but whatever the outcome all have enjoyed their time in the USA and all have been totally satisfied with the work we have done on their behalf.
Articles
The Brain Drain
Why Become an American Student
Are You Young, Free and Adventurous?
Student Visa Home Page
Articles
F1 Visas – Academic Students
M1 Visas – Vocational Course Students
Success Stories
Visa Approvals
By Chris M. Ingram, LL.M., ESQ.
Attorney at Law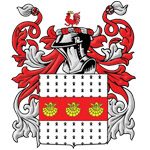 US Immigration Law Offices of Chris M. Ingram
Chris M. Ingram LL.M., ESQ – Immigration Attorney
Admitted in New York.
Practice Specializing in US Immigration Law
401 Wilshire, 12th Floor
Santa Monica,
California 90401
Tel: 310 496 4292
Everyday the Law Offices of Chris M. Ingram provides a comprehensive range of US Immigration expertise. We also provide a free consultation for our prospective clients.
General Location: Santa Monica, Santa Clarita, Los Angeles, California, USA.
Serving all 50 States
Copyright 2010
Please note that nothing contained in this website or link therefrom shall be regarded as providing legal advice. Please contact us directly for legal advice specific to your situation. Thank You.