Talent Deportation, Join the Resistance!
By Chris M. Ingram, LL.M., ESQ
The U.S. and Other Countries are under pressure from populism to make life harder for those aliens benefitting the country, not to be able to stay in the country. It's nuts, but these are the times we live in. How should we resist?
I do not like to write alarmist articles as I'm more of a glass-half-full person, but recently in following the mainstream news not only in America but in the United Kingdom also, some European countries due the Brexit situation, I began to hear a term that I'd not heard of before called "Talent Deportation".
Of course, I had heard about criminals being deported, also people who had overstayed their visas being deported and of course people who entered the U.S. without authorization being deported, but I'd never heard the term 'Talent Deportation'.
According to news reports, Talent Deportation is where a government takes proactive steps to either not let talented aliens into their country or take steps to prevent or hinder talented aliens in the U.S. from easily renewing their visas that would enable them to stay. The news reporting profiled the U.S., Sweden, and the European Community.  This article is going to focus on the U.S. Talent Deportation policy and how we as immigration lawyers serving our clients should resist this nonsense.
The Hire American, Buy American Policy
When government leaders and politician say we need to encourage its citizens to hire American and buy American, whilst it might sound noble and patriotic, it's really a vacuous statement. In words, it's like saying to people we need to just breathe clean air, whilst at the same time, de-regulating clean air policies at the Environment Protection Agency (EPA). When we buy almost anything those goods or services are typically sourced from all over the world. Think about it, we can buy all the food we need all year round regardless of the season because somewhere around the world its harvest time. When we buy clothes, these are more often than not sourced from around the world even if the label on the product says an American companies name. So, this notion of buying American is indeed vacuous because, for the most part, it's unachievable even if we tried.
Similarly, when it comes to this notion of Hiring Americans, just talk to Big Agriculture or Big Tech and other major industries and they will tell you it is absolutely impossible to fill certain vacancies from the American workforce. For example, most agricultural workers are migrant workers, as regular Americans are not remotely interested in doing backbreaking field work, no way. Apple, Microsoft, Google, and Amazon, just to name a few, cannot source enough highly qualified STEM workers (Science, Technology, Engineering, and Math) to design the most advanced technology that is presently changing our world, like self-driving cars, machine learning, advanced robotics, and everyday apps. Truth is most Americans cannot afford to or do not want to go into life-long student debt, so they opt for other careers. So, again, this real-life notion of declaring a push to 'Hire Americans', simply does not work, but politically it does sound catchy and refreshing.
Hire American Policy vs. U.S. Immigration Policy
In this new Presidential Administration under the policy of 'Hire American, Buy American', U.S. Immigration departments from top to bottom have been instructed to take a much harder look at all immigration applications, and officers have been specifically instructed to use their best endeavors to put each application through more rigor. As a result of this "rigor", USCIS is issuing more 'Requests for Further Evidence' (RFEs) than ever. Indeed, at the recent American Immigration Lawyers Association (AILA) convention that I attended just recently, some of the speakers had documented 300% rise in the RFEs they were getting on certain types of cases and in other areas RFEs were now likely in 60% of the cases that they were submitting. Remember, these Immigration Lawyers (the Speakers), are deemed to be the best of the best Immigration Practitioners.
Joining the Resistance
What was particularly inspiring at the AILA convention was, that instead of moaning and crying about the effects of the Hire American, Buy American policy, instead they laid out lots of legal tools, precedent cases, advice and support as to how to plow through any of the games being played by USCIS. In other words, the cry was, if the bar has been raised, then here are the tools you'll need to overcome the new bar. It's one thing fighting the good fight on your own in your own practice, it's another thing feeling like your part of an army of dedicated lawyers fighting the same fight. Yes, we might have our own clients, but we're in the fight as one profession.
America Needs You
America needs you. America needs your talent, your energy, your drive, your determination to realize your potential. Forget the politics and instead, just come and meet the need. When you come or even inquire about coming, you can be sure that, as far as my office is concerned, we'll do our very best to find the most suitable immigration pathway and we'll fight for you every step of the way until we succeed in winning your case. Be prepared, as the red carpet has been rolled up, today it's a resistance.
I look forward to winning your case and having you join the citizenry of Americans working hard to experience the American Dream. Call Today.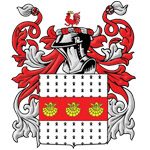 US Immigration Law Offices of Chris M. Ingram
Chris M. Ingram LL.M., ESQ – Immigration Attorney
Admitted in New York.
Practice Specializing in US Immigration Law
401 Wilshire Boulevard, 12th Floor,
[Cross Streets 4th and Wilshire]
Santa Monica,
California 90401
Tel: 310 496 4292
Everyday the Law Offices of Chris M. Ingram provides a comprehensive range of US Immigration expertise. We also provide a free consultation for our prospective clients.
Please note that nothing contained in this website or link therefrom shall be regarded as providing legal advice. Please contact us directly for legal advice specific to your situation. Thank you.
Specializing in the E2 Visa, EB1 Green Card, L-1A Visa and O1 Visa and K1 Visa Marriage-Based Immigration. Attorney Chris M. Ingram is dedicated to providing the very best in US Immigration legal representation. Enjoy our website.
Important Notice: Please note that all videos created by the Law Offices of Chris M. Ingram are intended as general information only and not specific legal advice pertaining to your case. If you would like specific legal advice on any immigration matter please do not hesitate to contact this law office accordingly. All pictorial images used in these videos and the website, in general, are licensed stocked images and not portraits, or otherwise, of anyone from the Law Offices of Chris M. Ingram, nor of its clients unless otherwise indicated by name. All images are used solely for illustrative purposes only. Copyright 2010-2019 All Rights Reserved.