Why Become a Student in America?
A student's life in the USA can be fun, full of adventure, inspiring and a doorway to a whole new learning experience. Here, at the Immigration Law Offices of Chris Ingram, we help young adults negotiate the F1 student visa process with a certain level of ease. Although it is not possible to visit every community college within the 50 States of the USA, it does not restrict our ability to place our students anywhere within the US. We do expect our students to research colleges via the Internet, regarding whether the colleges of interest operate an international student program, course availability and course fees involved. The benefits to attending a community college verses a University are – they are a lot cheaper and they usually offer more enrollment dates throughout the year. This opens up the doors to many young adults who are keen to live as a guest in the USA for an extended period that otherwise is not available from the visa waiver program which allows only three months at a time.
In addition to your regular curriculum, there are other great programs you can be a part of. America is hugely competitive in the sports arena and what better way of making new friends than to be a part of a great sports team? Generally speaking, once you get to America your eating habits will adjust so perhaps taking up some form of exercise isn't a bad thing. Here in the States restaurants serve relatively large portions in comparison to the UK. The good news is there are healthy places to eat and the best news is that included in some of your college programs are discounts for students.
Understandably, when you become a student, money is always going to be an issue. With student loans on the rise, colleges usually have a wide array of discount programs available to help their students. Corporate America sees students as a future investment and are therefore willing to allow colleges onto their otherwise restricted consignment programs. Part of the reason for becoming a student is to extend not only one's knowledge but also one's ability to have fun!
Not only will you be able to get discounts on theme parks but also theatre (cinema) tickets, concerts and shows. There is no excuse when it comes to excitement whilst being a student abroad. The full-time course takes up an average of twelve hours a week, (excluding homework assignments), so there should be plenty of time to relax and have fun. There is however a down side and that is you will not be eligible to work – not for the first year at least – UNLESS you apply for a job on campus – in which case you can normally negotiate whether your wages will go towards paying for fees or paying for your down time!
After your first year it is possible to go onto a program called OPT (Optical Practical Training), which allows you to have a one year training in the field. You will need to make enquiries at your college to see if they offer such placements in your field of study, and if they do, this could be a way to earn and learn. It could also open more doors leading to a more permanent arrangement, if this is indeed your goal.
On the subject of a permanent arrangement, who's to say that while you're out meeting friends, networking amongst groups or off on an adventure, you don't run into the man/woman of your dreams? Wilder things have happened! If this happens to you and this relationship blossoms into a marriage proposal, then we can help you by creating the pathway to a marriage visa. This subject is discussed in far more detail in another article.
So if you are a student and you want to come to America to study on an F1 student visa whilst experiencing life in the States, we are ready and standing by to take your call. We have helped students from all over the world settle in any of the 50 States of America. For some we have gone on to help them through a K3 Marriage visa for others they have decided to invest in America through an E2 Investment visa and others have returned to us a few years after their student experience seeking alternative visa pathways. We are unique in the fact that half of our team are originally from England, so we have experienced first-hand what lies ahead when dealing with Immigration. Every success is celebrated and every challenge taken on head first.
We welcome you to the USA as a student and in order to achieve this we would like to invite you to complete our short questionnaire which our team are standing by to receive. They will then contact you directly in order to carve out your pathway to success. Welcome aboard!
Articles
The Brain Drain
Why Become a Student in America?
Are You Young, Free and Adventurous?
Student Visa Home Page
Articles
F1 Visas – Academic Students
M1 Visas – Vocational Course Students
Success Stories
Visa Approvals
By Chris M. Ingram, LL.M., ESQ.
Attorney at Law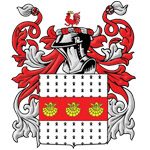 US Immigration Law Offices of Chris M. Ingram
Chris M. Ingram LL.M., ESQ – Immigration Attorney
Admitted in New York.
Practice Specializing in US Immigration Law
520 Broadway, Suite 350,
Santa Monica,
California 90401
Tel: 310 496 4292
Everyday the Law Offices of Chris M. Ingram provides a comprehensive range of US Immigration expertise. We also provide a free consultation for our prospective clients.
General Location:  Santa Monica, Santa Clarita, Los Angeles, California, USA.
Serving all 50 States
Copyright 2010
Please note that nothing contained in this website or link therefrom shall be regarded as providing legal advice. Please contact us directly for legal advice specific to your situation. Thank You.