Immigration Law Office of Chris M. Ingram – A Quality law Firm
I've been in immigration practice for quite a few years now. I'm an immigrant myself from Northampton, England.  I've gone through the process pre and post 9/11 with my family. I know first-hand what immigration feels like. I'm certain that my personal experiences really did shape my view about the importance of having excellent legal representation. It is because of these very personal experiences why I'm dedicated to developing a quality law firm for you.
The one thing I don't want for my practice is for my team and I to ever get complacent or relaxed about our success. Everyday I ask the tough questions like: –
* Are my clients getting enough personal attention?
* Are my client's questions being answered in a timely fashion?
* Are there ways we can answer my client's questions by providing more online answers?
* Are we able to process my client's case as quickly as they'd like?
If you want to be a quality law firm, you do have to ask yourself these questions and more,  then you have to strive everyday to address them.  This is why, at the Law Offices of Chris M. Ingram we are always innovating the practice of US Immigration law.
In 2006 we designed our own online case management system called the Immigration Processing Center (IPC). The IPC is like online banking, you can review the status of your case 24/7. If you can review your immigration case from any where in the world at any time you'll always feel connected to your case. If you feel closely connected to your case then your stress levels will be lower.
The IPC makes sure that we're accountable to you 24/7, as we should be.  The IPC enables you to see what documents we need for your entire case, identifies what documents we already have and what documents we're still waiting on.  The IPC can also tell you whether the documents you have sent in have been not only received but reviewed and approved by a qualified attorney.  By creating the IPC we make partners out of our clients; working together as a team with the shared motivation and desired outcome.
For 2009-2010 we are taking things a step further. Let's say you've logged onto your case and you can see what documents we need and so forth. However, just imagine that as you review down the list of the required documents there may be certain items you're not sure of, perhaps you've never seen that type of document before and you need someone to explain it to you in more detail. Wouldn't it be great if you could click on something that could do the following: –
* Access a sample of the document
* Read a further explanation of what that document means and why it's required.
* Perhaps view a video explaining more about the document.
That's precisely what we're developing right now  just for you. We work with clients from around the world and on all time zones so my team and I are going to be available to everyone 24/7 to answer all of their questions. So by creating this additional information engine our clients should be able to get the bulk of their questions answered at the click of a button.  It is precisely these types of innovations that have set us apart as a quality law firm.
There are many law firms out there to choose from; some of them are not even law firms but unlicensed immigration companies.  My job is not to really knock the competition as such, but to give you positive reasons as to why you might want to hire us above the rest.  Are we perfect? Absolutely not, but because of our experience, expertise and commitment to excellence we hope that you will entrust us to represent you professionally.
We put our cases together forensically, and sometimes our clients can't believe the lengths we go to make their case the best it can be. We want to hear the cheers of delight when we get the news that their case has been approved, that's when the client sees and appreciates all of the hard work pay-off.
In 2009 US Immigration (USCIS) literally threw down the gauntlet and declared that they would introduce far tougher scrutiny measures on every case. We've always known USCIS to be tough but they have surpassed all expectations. This having been said, many of our clients have not noticed a thing, because their case just sailed through the system. We've always had this forensic approach to detail on our cases so our clients have been barely affected. It is true to say however,  that even for us some cases have been harder than usual to get approved. Despite what USCIS has thrown down we remain a highly successful law firm, winning case after case.  We're more committed than ever to ensure that our clients get the very best representation and opportunity to realize the same dream I got to realize in 1999: The American Dream.
If we seem like the kind of law firm you want to have in your corner then please contact us as soon as possible. Take our ABC Self Test and if you're good to go, so are we.
I look forward to hearing from you very soon.
Attorney Chris M. Ingram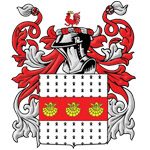 US Immigration Law Offices of Chris M. Ingram
Chris M. Ingram LL.M., ESQ – Immigration Attorney
Admitted in New York.
Practice Specializing in US Immigration Law
520 Broadway, Suite 350,
Santa Monica,
California 90401
Tel: 310 496 4292
Everyday the Law Offices of Chris M. Ingram provides a comprehensive range of US Immigration expertise. We also provide a free consultation for our prospective clients.
General Location:  Santa Monica, Santa Clarita, Los Angeles, California, USA.
Serving all 50 States
Copyright 2010