Chris M. Ingram LL.M., ESQ – Talks About US Immigration and the Importance of Excellent Documentation *
Hi
My name is Chris M. Ingram ESQ and I have been living in the US since December 1999. I've experienced US Immigration as an alien coming to the US and now as an immigration attorney passionate about helping others find their path to the American Dream.
Today I'd like to talk about the importance of preparing documentation for US Immigration.
Many people are under the innocent belief that if they put information on a form US Immigration will believe what they say, so immigration is simply a question of completing a few forms and that is pretty much it. The reality is nothing could be further from the truth. Instead US Immigration (USCIS) officials are not gullible at all, they have a lot of experience in detecting fraudulent applications; they are trained to assume that every piece of information is actually a complete fabrication unless it is 100% absolutely corroborated with comprehensive quality documentation.
As an experienced attorney I've seen good cases go bad because of insufficient documentation. My office is trained to prepare Immigration cases to a higher standard. We want the US Immigration official to be blown away by our cases; a refreshing relief from the many of shoddy cases they must receive each day. I'm sure that this is the main reason why our cases are consistently approved and on occasion I've had clients who have been told by the Embassy to contact us for help.
If you would like this type of representation for your case please do not hesitate to contact me. Your case would be my pleasure.
To find out more please visit my website and get in touch. I'd love to hear from you.
By Chris M. Ingram., LL.M., ESQ.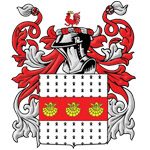 US Immigration Law Offices of Chris M. Ingram
Chris M. Ingram LL.M., ESQ – Immigration Attorney
Admitted in New York.
Practice Specializing in US Immigration Law
520 Broadway, Suite 350,
Santa Monica,
California 90401
Tel: 310 496 4292
Everyday the Law Offices of Chris M. Ingram provides a comprehensive range of US Immigration expertise. We also provide a free consultation for our prospective clients.
General Location: Santa Clarita, Los Angeles, California, USA.
Serving all 50 States
Copyright 2010
Please note that nothing contained in this website or link therefrom shall be regarded as providing legal advice. Please contact us directly for legal advice specific to your situation. Thank You.