Chris M. Ingram LL.M., ESQ – Talks About E2 Visas *
Dear Chris
Just to let you know the good news, we received our 3 year E2 visas yesterday in the post. thanks for all your hard work over the past few months and for presenting such a comprehensive application, all we need to do now is to sort out Chris' student visa and we are away. things are going very well as well in the restaurant now the weather has started to get better. so once again thanks for all your efforts
Regards
Nigel & Family
This is the type of email I look forward to receiving everyday. It's from a client who had been working with us to prepare his E2 Visa application.
The E2 visa is an investment visa opportunity for those aliens looking for a way to relocate to the US by starting or buying their own business. The E2 visa presents some really awesome opportunities for aliens to secure for themselves indefinite stay in the US.
To find out more please visit my website and get in touch. I'd love to hear from you.
Attorney Chris M. Ingram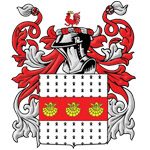 US Immigration Law Offices of Chris M. Ingram
Chris M. Ingram LL.M., ESQ – Immigration Attorney
Admitted in New York.
Practice Specializing in US Immigration Law
520 Broadway, Suite 350,
Santa Monica,
California 90401
Tel: 310 496 4292
Everyday the Law Offices of Chris M. Ingram provides a comprehensive range of US Immigration expertise. We also provide a free consultation for our prospective clients.
General Location: Santa Clarita, Los Angeles, California, USA.
Serving all 50 States
Copyright 2010
Please note that nothing contained in this website or link therefrom shall be regarded as providing legal advice. Please contact us directly for legal advice specific to your situation. Thank You.