Getting a Green Card – How Long Does It Take?
By Chris M. Ingram, LL.M., ESQ
Almost everyone looking to relocate to the U.S. wants Legal Permanent Residency, a.k.a. a Green Card. At the same time, most people realize that getting to green card status can be quite a process, that often involves working your way up the immigration ladder from a work visa(s) to a green card.
So, in this article, I'd like to outline what are the various types of work visas you can apply for to get into the U.S. Many of our clients are already on one of these visas. Then I can outline how long it will take to secure your green card from there. Ok, Let's get started.
Most Common Work Visas
TN Work Visas – These visas are Graduate-level visas for Canadians and Mexicans. Good news, no quotas. U.S. company sponsorship required.
E-3 Visas – These are graduate-level visas for Australians. There is a quota 10,500, however, typically only half are taken up. U.S. company sponsorship required
L-1A Intracompany Visa – This visa, as its name suggests, facilitates Managers and Executives transfer from their home country company to join the already establish a branch in the U.S., or set up a U.S. branch from scratch. This visa can last up to 7 years, during which time you can work on securing your green card. Home country sponsorship required
H-1B Graduate Visa – This visa is ideally suited to professionals with Bachelor's Degrees and higher. this visa is extremely popular, but only 85,000 are issued each year. The H-1B can last up to six years, but it can be extended further if you already have a green card application in the works. U.S. company sponsorship required.
E-2 Investment Visa – This visa serves a dual purpose. First, it enables the alien to set up and by a business in the U.S., but it also enables the spouse to work outside the business and gain employment that could lead to a green card application. U.S. Company-sponsored or Self-Sponsored.
O-1 Visa – Ideal for top professionals in their field, no quotas to worry about. U.S. company or agent sponsorship required.
So, as you can see, some options will require a U.S. company to sponsor you and some do not. However, once you have your work visa, the next step is to secure your green card. So, for the vast majority of aliens on one of the visa types above, they now have to apply for one of the following green card pathways: –
NOTE: You can apply for a green card whether or not you currently live or work in the U.S. Again, some options will require a U.S. Sponsor, while some options can be self-sponsored.
EB-1 Direct to Green Card
If you are in the U.S. working at a very high level, and perhaps you secured an H-1B visa, then you may be able to qualify for an EB1 green card. EB-1 green card is typically self-sponsored. There are instances where company sponsorship may be required. We can discuss those instances on a case by case basis.
EB-2 National Interest Wavier –
A bachelor's degree or higher is required, but the focus is on how your skill set benefits a National Interest. e.g., Improving Healthcare, Natural Resources, Government Agencies, etc. Self-sponsored.
EB-2 Direct to Green Card – Advanced Degree Holders. U.S. sponsorship required.
EB-3 Skilled and UN-skilled Workers – U.S. sponsorship required.
EB-5 – $500K Investment into a Regional Center / $1,000,000 into your own business. Self-sponsored
So, the goal is to pick one of the above green card options that will work for you.
How long will it take to actually secure my green card?
The U.S. Department of State publishes a bulletin every month that outlines all of the wait times in terms of issuing your particular green card.
If you look down the left column you will see 1st, 2nd, 3rd, etc. Here they mean EB-1, EB-2, and EB-3.
Then, if you pick for example the India column you can see the date of the cases they are currently looking at issuing green cards for now. You can do the same for the left red box which pretty much covers the rest of the work.
Where the column shows "C" this means there is no backlog and these green cards will be issued as soon as they can be processed.
So, if you're an Indian citizen applying for an EB-1 then if you start the process today, then you're looking at potentially a four-year wait. If you from the rest of the world column then your wait is 15 months (note the August 2019 bulletin is showing July 2016). You can check out the other countries too.
However, if you are Indian (as they have the biggest backlog) and has been sitting in the queue with an approved EB-2 or EB-3 for some years now and the date of that application (this is called your Priority Date) is earlier than 2015, then when you file your EB-1, your case will be ushered to the front of the queue when it comes to issuing your green card. If your PD is a little later than January 2015, then you will only have to wait for the difference between January 2015 and your PD. Finally, if your spouse has a PD and you only now file for your EB-1, we can transfer your spouse's PD to your case and that could get you to the front of the line too.
Interim Visas
For those aliens looking to relocate to the U.S. in a hurry, the key is to find the best visa for you that either does not require a U.S. sponsor or where you have a U.S. sponsor.
Conclusion
Relocating to the U.S. is tricky, but in the hands of experts like ourselves, we have the experience to navigate this terrain for you, so leave it to us. Give us a call or submit an inquiry and we'll guide you each step of the way.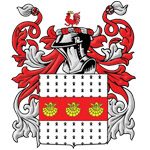 US Immigration Law Offices of Chris M. Ingram
Chris M. Ingram LL.M., ESQ – Immigration Attorney
Admitted in New York.
Practice Specializing in US Immigration Law
401 Wilshire Boulevard, 12th Floor,
[Cross Streets 4th and Wilshire]
Santa Monica,
California 90401
Tel: 310 496 4292
Everyday the Law Offices of Chris M. Ingram provides a comprehensive range of US Immigration expertise. We also provide a free consultation for our prospective clients.
Please note that nothing contained in this website or link therefrom shall be regarded as providing legal advice. Please contact us directly for legal advice specific to your situation. Thank you.
Specializing in the E2 Visa, EB1 Green Card, L-1A Visa and O1 Visa and K1 Visa Marriage-Based Immigration. Attorney Chris M. Ingram is dedicated to providing the very best in US Immigration legal representation. Enjoy our website.
Important Notice: Please note that all videos created by the Law Offices of Chris M. Ingram are intended as general information only and not specific legal advice pertaining to your case. If you would like specific legal advice on any immigration matter please do not hesitate to contact this law office accordingly. All pictorial images used in these videos and the website, in general, are licensed stocked images and not portraits, or otherwise, of anyone from the Law Offices of Chris M. Ingram, nor of its clients unless otherwise indicated by name. All images are used solely for illustrative purposes only. Copyright 2010-2019 All Rights Reserved.