Success Stories
I hope you will be able to draw some much needed inspiration from reading the stories we're currently posting to this section of our website. For many years we've been winning case after case, but for some reason (British modesty perhaps) we've not publized our success. However, potential clients who have read our excellent content about visas still needed some assurance as to our capabilities because there was very little on our website about real clients we've worked with.  We're changing all of that now by making the time to publish stories about some of our most inspirational cases.
It's going to take a few months to get the ball rolling on this as we need our client's support and they are busy working on their American Dream, but as always we'll do our best for you, our readers, to bring these stories to you so please watch this space.
Please give us your feed back on these stories and maybe one day you'll become one of our success stories in the future.
Sucess Story List
EB1 Samantha's Story
Graduate Employment
Articles
H-1B Graduate Visa
EB1 Green Card For Highly Successful Graduates
EB2  Green Card Guide for MA/MSC/PHD
EB3  Green Card Guide for BA and Skilled Workers
Success Stories
Visa Approvals
By Chris M. Ingram, LL.M., ESQ.
Attorney at Law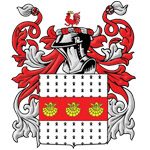 US Immigration Law Offices of Chris M. Ingram
Chris M. Ingram LL.M., ESQ – Immigration Attorney
Admitted in New York.
Practice Specializing in US Immigration Law
520 Broadway, Suite 350,
Santa Monica,
California 90401
Tel: 310 496 4292
Everyday the Law Offices of Chris M. Ingram provides a comprehensive range of US Immigration expertise. We also provide a free consultation for our prospective clients.
General Location: Santa Monica , Santa Clarita, Los Angeles, California, USA.
Serving all 50 States
Copyright 2010
Please note that nothing contained in this website or link therefrom shall be regarded as providing legal advice. Please contact us directly for legal advice specific to your situation. Thank You.