H-1B Visa Visa Attorney Chris M. Ingram Shares H-1B Testimonial from Denisia. Australia to Los Angeles
"To Chris, Viv. Eva & staff,
Thank you so much for all your support and excellent work in getting my work visa for the USA. I am sooo impressed, 15 weeks from job offer to having my visa in my hand, that's amazing. Thank you also for the 'human touch' addressing all my concerns and worries along the way, you have all been so understanding. I will most definitely use you guys again (as soon as I get there we have to start on getting my daughter organized). I look forward to meeting you all in person.
Much appreciation
Denisia H"
It's really wonderful when clients take the time to send us such a lovely testimonial with a picture. The H-1B visa is a fantastic visa to get if you have a BA degree or 12 years experience in a professional field. I got my start on a H-1B visa which lead ultimately to me getting my green card.
If you'd like to find out more about the H-1B visa, please check out these Links: –

H-1B Visa Availability – Here.
By US Immigration Attorney Chris M Ingram
H-1B Visa Specialist
Click Newsletters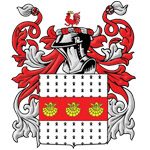 US Immigration Law Offices of Chris M. Ingram
Chris M. Ingram LL.M., ESQ – Immigration Attorney
Admitted in New York.
Practice Specializing in US Immigration Law
520 Broadway, Suite 350,
Santa Monica,
California 90401
Tel: 310 496 4292
Everyday the Law Offices of Chris M. Ingram provides a comprehensive range of US Immigration expertise. We also provide a free consultation for our prospective clients.
General Location: Santa Monica , Santa Clarita, Los Angeles, California, USA.
Serving all 50 States
Copyright 2010
Please note that nothing contained in this website or link therefrom shall be regarded as providing legal advice. Please contact us directly for legal advice specific to your situation. Thank You.