October 2019 – Projected Visa Bulletin For Employment-Based Green Card Applicants
By Chris M. Ingram, LL.M., ESQ
If you are applying for a green card you need to also monitor the Department of State's Visa Bulletin. Here, you can review your green card issuance times, as can change radically from month-to-month. So, let me explain how this works. I always start from the beginning of a topic so that our new clients and subscribers can following along, so please bear with me if some of these issues are already familiar to you.
Anyone at any time can apply for a green card.
So, if you have a Bachelor's degree or equivalent, you can submit a Petition application to qualify for an EB-1, EB-2 or EB-3 green card. I'll now discuss them in turn.
EB-3 Green Card – Applying for an EB-3 green card involves finding a U.S. employer to sponsor you through a process called Labor Certification. Labor Certification is the process where the U.S. employer has to first advertise the position to the community and if no qualified American applies for the position, the Department of Employment will issue the Employer with what is called a Labor Certification which they can use to sponsor their chosen alien for a green card.
After the U.S. Employer has cleared the Labor Certification phase the employer must then file a Form I-140 Immigrant Petition for Alien Workers, which basically means permanent residency. The Form I-140 is filed with USCIS, and if approved only then do you become eligible to apply for your EB-3 green card. In order to find out how long it will take for USCIS to issue your green card, you have to check the Visa Bulletin for wait times.
EB-2 Green Card – If you have an Advanced degree such as an MA, MSC, JD, PH.D., etc., then like the EB-3 applicant, you have to go through the above process of Labor Certification, followed by the I-140 and then upon approval become eligible to apply for an EB-2 green card.
National Interest Waiver Green Card – If your work can be considered in any way in the National Interest, e.g., improve the environment, serve a U.S. government interest, etc., and you have a college education, then you can apply for an EB-2 green card, but in this instance, because of the "National Interest" element USCIS allows you to skip the Labor Certification phase altogether and go directly to the EB-2 green card phase.
NOTE: No U.S. Employer Sponsorship is required, but you will need lots of letters of support from U.S. entities supporting your claim that the work you do is in the national interest.
EB-1 Green Card – If you are at the very top of your profession (whatever that means subjectively), you can apply for the EB-1 green card for 'Aliens of Extraordinary Ability'. Again you get to skip the Labor Certification phase and go directly to filing your Form I-140 petition. Once approved, you can join the EB-1 green card processing line.
So, in all cases there is a two-stage process, the first stage is to submit a Form I-140 petition for USCIS to assess your eligibility for any class of green card and the stage two, you can then apply for a green card. How long it will take to get your green card will depend on the current processing times and this is what I'm now going to walk you through.
No Quota for Submitting a Petition for Eligibility
As confirmed earlier, you can apply for your green card eligibility determination at any time. In other words, there is no quota. However, once you been approved for eligibility for an EB-1, EB-2 or EB-3 green card, there is a quota for the number of green cards that can be issued each year of 40,000 per EB-1, per EB-2 and per EB-3.
All unused EB-1s will trickle down to EB-2. All unused EB-2s will in turn trickle down to the EB-3s. These days instead of there being any unused EB-1 and EB-2 green cards there are so many applications that the EB-1s, EB-2s, and EB-3 can get backlogged and this backlog is called Retrogression. So, let's take a look at the current Visa Bulletin for October 2019 to see if any of the visa types have been retrogressed.
NOTE: The visa bulletin can change on a daily basis, so always check the Visa Bulletin yourself to make sure you get the most up to date information.
EB-1, EB-2 and EB-3 = 1st, 2nd and 3rd Preference
When you go to the Visa Bulletin you have to scroll down to the part where it says "B. Dates for Filing of Employment-Based Visa Applications." Here, you will not see EB-1, EB-2, and EB-3, instead, you will see Employment-Based – 1st, 2nd and 3rd. So, EB-1 = 1st, EB-2 equals 2nd and EB-3 = 3rd. USCIS will often refer to these as preferences. 1st preference and so forth.
Another point to note is that when each alien filed their form I-140 there were given a Priority Date (very similar to a Receipt Date), it's the date you officially joined the green card queue. So, if you filed your I-140 September 20th, 2019 and you are from India, this chart will tell you the following: –
B: Dates for Filing of Employment-Based Visa Applications
Depending on where you were born (based on where you were born, not current citizenship if different) you can now figure out how long your wait will be before you can submit your actual green card application.
The term Retrogression relates to how long you will have to wait before you can apply for your green card.
Where ever you see "C", this means that there is no queue at all and so as soon as your Form I-140 is approved you can immediately file for your green card.
Getting the Green Card Actually Issued to You
So, once you have been permitted to actually file for your green card, the next thing you'll want to want know is how long will it take to actually get your green card issued and for this we have to review another chart in the Visa Bulletin called: –
A. Final Action Date for Employment-based Preference Cases
Every October, 40,000 new green cards are made available. So, even though we're looking at the October chart, we're looking at it from September 20th, 2019 and it's a projection. We'll have to monitor these wait times daily in October 2019 to see how the chart will change throughout the month.
Good News for those Who Have Approved EB-2 and EB-3 Petitions
If you have an approved Form-140 for an EB-2 or EB-3 petition and the wait was so long that you applied for an EB-1, you can transfer your earlier EB-2 or EB-3 priority date and have it applied to your EB-1 petition. So, if you're from India and you have an EB-1 Form I-140 approved in 2014, then upon the approval of your EB-1 Form I-140 you can "port" your EB-2 Priority Date and go straight to the font of the line and have your green card processed immediately, because technically you have been waiting in-line for any green card since 2014 so you deserve to be given an opportunity to get your green card if you qualify for a faster track.
For those new EB-1 applicants without the benefit of a prior approved EB-2 or EB-3 Form I-140 petition, do not lose heart. Get your EB-1 application in anyway asap, if you're on an underlying visa like an H-1B, then you'll be able to keep that H-1B status for as long as it takes for your EB-1 green card to be issued. Secondly, you can also apply for an O-1A visa from any new employer. The O-1A has no quota so they are always available and these can be renewed indefinitely also so you can stay in the U.S. as long as you have employment through an O-1 sponsor.
Conclusion
The most important thing is that you monitor the Visa Bulletin often. Also, if you have not filed for your EB-1 green card, and you think you just might be eligible then contact us today for a free evaluation and we'll get you started right away.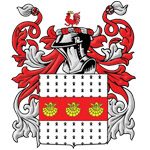 US Immigration Law Offices of Chris M. Ingram
Chris M. Ingram LL.M., ESQ – Immigration Attorney
Admitted in New York.
Practice Specializing in US Immigration Law
401 Wilshire Boulevard, 12th Floor,
[Cross Streets 4th and Wilshire]
Santa Monica,
California 90401
Tel: 310 496 4292
Everyday the Law Offices of Chris M. Ingram provides a comprehensive range of US Immigration expertise. We also provide a free consultation for our prospective clients.
Please note that nothing contained in this website or link therefrom shall be regarded as providing legal advice. Please contact us directly for legal advice specific to your situation. Thank you.
Specializing in the E2 Visa, EB1 Green Card, L-1A Visa, and O1 Visa and K1 Visa Marriage-Based Immigration. Attorney Chris M. Ingram is dedicated to providing the very best in US Immigration legal representation. Enjoy our website.
Important Notice: Please note that all videos created by the Law Offices of Chris M. Ingram are intended as general information only and not specific legal advice pertaining to your case. If you would like specific legal advice on any immigration matter please do not hesitate to contact this law office accordingly. All pictorial images used in these videos and the website, in general, are licensed stocked images and not portraits, or otherwise, of anyone from the Law Offices of Chris M. Ingram, nor of its clients unless otherwise indicated by name. All images are used solely for illustrative purposes only. Copyright 2010-2019 All Rights Reserved.