US Immigration Attorney Chris M. Ingram Discusses US Visas That Sail Through *
– How USCIS Treats Submitted Case
– Preparing Visa Application Petition
– US Attorneys v. USCIS Adjudicators
– Some US Visas Sail Through
– Requests for Further Evidence (RFE)
– Current School of Thought on RFEs
– Motions to Re-Open and Reconsider
– Filing Appeals
We get a lot of cases that just sail through. We put the case together, follow the regulations and USCIS has no problem at all with the case and they just approve it on the spot and every one is happy. We have no way of knowing precisely what they liked particularly about the case, the competency of the USCIS adjudicator, what mood they were in or anything. All we know is that we filed the case and it was approved without a hitch.
It's also very true to say that we can submit two identical cases in for adjudication and one is approved and the other is not. With both cases being identical it can be quite frustrating since there is often no rhyme or reason for the opposing decisions.  As your attorney I then have the task of using my legal skills to get to the bottom if the difficulty and resolve it as quickly as possible to get my client's case approved so they can relocate as planned.
For those clients whose cases were approved feel proud, delighted and fortunate, this means that our collective hard work and diligence paid off at the first attempt. This achievement should be celebrated, and not taken for granted as if the case was always a foregone conclusion.  Your approval signifies that we have evolved smoothly with USCIS and we had the right adjudicator on the day.
It is certainly impossible to predict which cases will sail through and which ones may encounter difficulties, if it were possible we'd certainly do our very best to ensure that no case was submitted for adjudication until any weaknesses in the case was resolved; obviously we'd prefer to have every client's case go through first time, every time.
In the next section I'll discuss the process if your case is not approved in the first instance.
US Immigration Attorney Chris M Ingram
US Immigration Law Specialist
Click Newsletters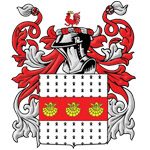 US Immigration Law Offices of Chris M. IngramUS Immigration Law Offices of Chris M. Ingram
Chris M. Ingram LL.M., ESQ – Immigration Attorney
Admitted in New York.
Practice Specializing in US Immigration Law
520 Broadway, Suite 350,
Santa Monica,
California 90401
Tel: 310 496 4292
Everyday the Law Offices of Chris M. Ingram provides a comprehensive range of US Immigration expertise. We also provide a free consultation for our prospective clients.
General Location: Santa Clarita, Los Angeles, California, USA.
Serving all 50 States
Copyright 2010
Edited by Marva Gregorio De Souza

Please note that nothing contained in this website or link therefrom shall be regarded as providing legal advice. Please contact us directly for legal advice specific to your situation. Thank You.