US Immigration Attorney Chris M. Ingram Discusses Opportunities With H-1B Visas
 – Welcome
– Arizona Law Defeated
– H-1B Graduates & Skilled Workers
– Entertainment Professionals
– Fiancée and Marriage Visas
– Law Office News
I have to say that there has not been such a great opportunity to getting an H-1B graduate visa since around 2005/6. This year (2010), like last year (2009) the 65,000 H-1B quota is not being exhausted as quickly as in previous years. Previously, the 65,000 H-1B visas would be released in April and all gone in the same month, creating an H-1B visa season. Since the recession these H-1Bs are taking 6-9 months to be exhausted thus creating a wonderful opportunity for you to secure a job and get the H-1B visa you need.
Many people ask, how do I find a job in the US from my home country, for example the UK? The answer remains the same, to find a job you really need to find a way to spend time in the US networking your way face to face into a job. You can do this on a Visa Waiver, B2 Tourist visa (for those coming from non-visa waiver qualifying countries) or enter as an F1 student and while in school net work your way into a job.
Networking is the key because networking involves creating actual relationships. Employers cannot engage a relationship with a C.V. submitted online or in the mail. They're not going to even invite someone in for an interview who has to fly in from abroad. Before you get given a chance to explain anything about your immigration status or potential immigration status, the employer will see the foreign address and begin to screen out. So my most success clients in find work in the US are those who have actually made the sacrifice of leaving their job at home temporarily and foregoing the pay check and relying only on their savings or support from family spend time in the US (within their periods of authorized stay) and have 'beat the pavement' if you will to create opportunities to network.
I came to the US on a visas waiver, I was then offered a job by my brother in the US, I then went back to the UK to get my visa stamped. After that job finished, I went to see an immigration attorney about helping with my next visa and he was so impressed by me that he offered me a job on the spot to work in his practice and that's how I got my start in Immigration law. I was not even looking to him for a job: I was in the right place at the right time, none if which could have happened if I mere relied upon sending my C.V. to US employers.   It's not impossible to find a job on the internet, it's just nearly impossible. So if you're really serious about relocating through employment (as opposed to the other visa options out there) you have to get serious and actually join the job search in person.
US Immigration Attorney Chris M Ingram
US Immigration Law Specialist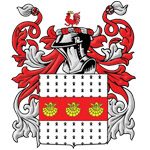 US Immigration Law Offices of Chris M. Ingram
Chris M. Ingram LL.M., ESQ – Immigration Attorney
Admitted in New York.
Practice Specializing in US Immigration Law
520 Broadway, Suite 350,
Santa Monica,
California 90401
Tel: 310 496 4292
Everyday the Law Offices of Chris M. Ingram provides a comprehensive range of US Immigration expertise. We also provide a free consultation for our prospective clients.
General Location: Santa Clarita, Los Angeles, California, USA.
Serving all 50 States
Copyright 2010

Please note that nothing contained in this website or link therefrom shall be regarded as providing legal advice. Please contact us directly for legal advice specific to your situation. Thank You.