Update IPC
Home  / Staff Pages  / Training Center Home
Proper Management of Approved Clients
    Intro
1. Maintain a Spreadsheet
2. Update Client Records
3. Update IPC
4. Schedule Routine Follow Ups
5. Update Key Dates
6. Schedule Greeting Cards
Update Client IPC
Insert all documentation into the IPC
 As you gather the visa / green card copies and the I-94 records, we need to ensure they are uploaded to the IPC in the appropriate files. There are two places these records will need to be uploaded. The first place will be in the client's individual case file under the 'Filed Cases' tab.
.
.
Once you have appropriately filed the cases in the client's case file, you will need to also add it to the Approved Clients databank in the IPC. You will need to return to the case file for Clients, Approved, and access the Petition Docs Tab.
.
.
You will see several tables of contents designed so that we can organize all of our approved clients within one place. The clients will be organized by the year in which they were approved. This can be determined by looking at the visa issuance date.
.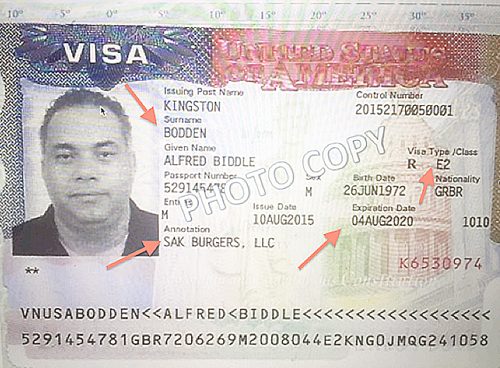 .
So, in the visa above, we can see there is an issue date of August 10, 2015, so this client would be listed under the Approved Clients – 2015 Table of Contents.
.
Once you have accessed the proper table of contents, create a line item that is labeled with the Client's name, visa type and issuance date.
.
Here, you will upload the visas for each member of the Bodden family and I-94 records for each member of the Bodden family.
Ok – Let's get on to – 4. Schedule Routine Follow Ups